---
Ex-NHLer André Doré Is So Impressed He Is Now A Franchisee
After playing in the NHL and working on Wall street, I was looking for a new project involving hockey. The idea of repairing carbon fiber hockey sticks makes so much sense. Until now, it's been the one piece of hockey equipment that could not be re-used. After extensively testing repaired sticks, I found they behaved exactly like a new stick and did not lose any characteristics. I'm convinced that all hockey players who try it will feel the same way. I'm excited about joining Integral Hockey and offering their advanced product and service in Connecticut.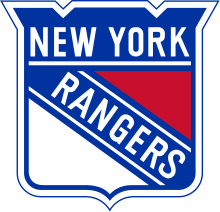 Played in QMJHL 1974-78. Quebec Remparts, Hull Olympiques.
Played for New York Rangers, St-Louis Blues, Quebec Nordiques, 1978-86
Worked as an Equities trader on Wall Street in New York, 1986-2013
– André Doré – Board of the New York Rangers Alumni
---
Shayne Corson An Ex NHL Player Could Not Believe He Was Playing With A Repaired Stick.
Shayne Corson an ex NHL player could not believe he was playing with a repaired stick.
"I couldn't believe that I was playing with a repaired stick. There was no difference in feel at all! When I was playing, all my sticks were supplied; now that I have to buy my own, I can't believe the prices of these things! I can see sticks from Integral Hockey being used by Jr and University teams with a stick budget, as well as anyone else who doesn't want to pay $300 for a stick but still get the performance of a high end one." Said Shayne Corson.
---
Jason Jaffray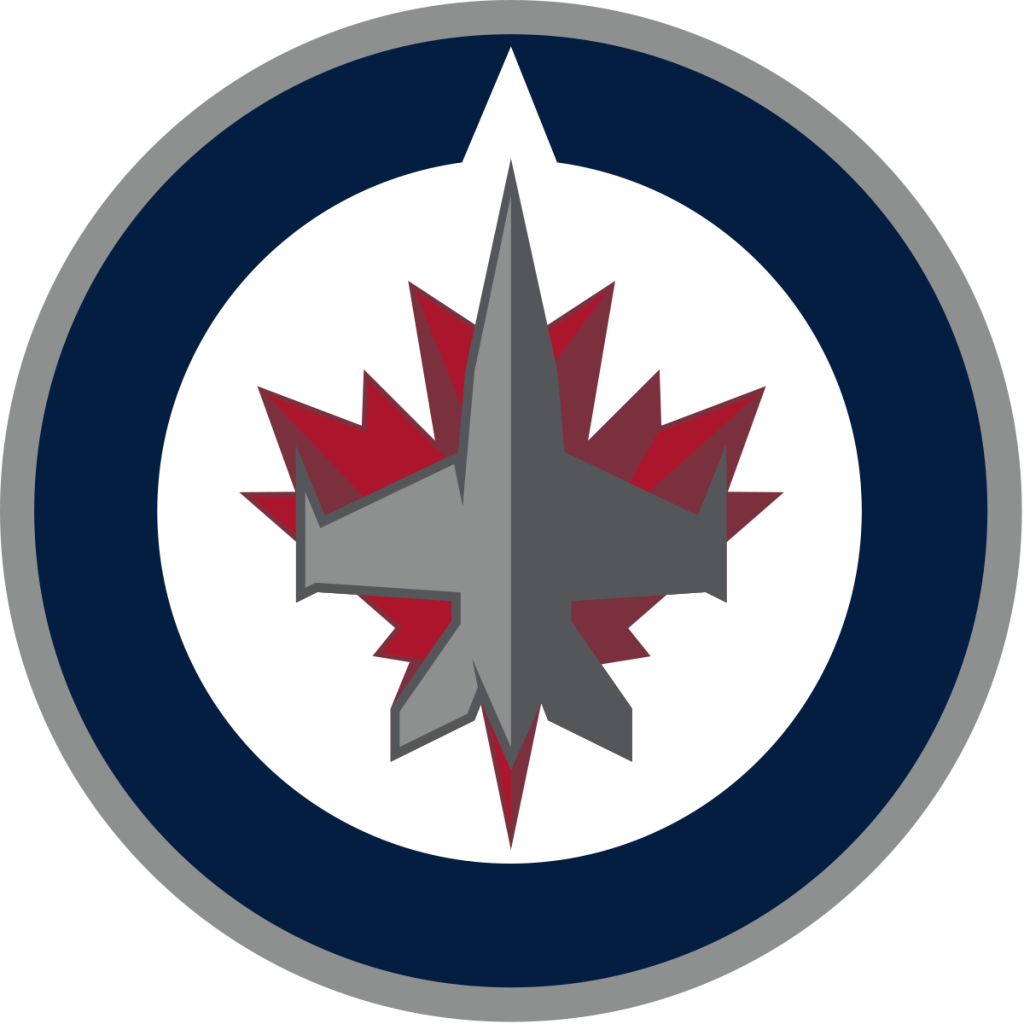 I had a chance to use a stick repaired by Integral Hockey Stick Repair. At first I was very skeptical about using a recycled stick. But after using it, I found it to be no different from my other sticks on my rack. It was just as strong as my other sticks and a week later, I found myself searching the shaft of my sticks to see which stick was the one that was repaired – because honestly, I couldn't tell the difference between the three. I definitely support Integral Hockey and would recommend them to anyone wanting to save some money and use a stick that still feels like new.
– Jason Jaffray – Winnipeg Jets Organization
---
Andy S. Father Of Jordan. Hamilton Bulldogs OHL
Amazing! Jordan has had 2 sticks repaired at a fraction of the cost if I had to buy brand new. He tested it out with all types of shots and leaned into it as hard as he could. You can't tell the stick had been repaired and there's a warranty on the repair work… I highly recommend Integral Hockey for all repairs!
---
Dan Mansfield: Beer League Legend
I was very skeptical that a repaired stick could be as good as the original. But always looking for a bargain decided to buy a repaired stick and give it a try. I pushed the stick as hard as I could the first time I used it because I thought for sure it would break, but it didn't. I've used it in about a dozen games now and it is still as good as new. It still has the flex, feel and power of a brand new stick. I'm a believer!
---
Luke Bettencourt: Captain, Aylmer Spitfires Jr. C
Dale is awesome to work with, and his stick repairs are really unnoticeable. He's quick and stills feel like it did when I bought it brand new, on the blade of the stick. Definitely recommend this is a cheaper alternative.
---
Matt Wildman: London Nationals Jr. B Alumni
Dale does a great job on all repairs with integral, would definitely recommend. Unlike previous repair services I have tried before, integral makes your sticks feel like brand new. Very light, still has a great feel for the puck and has not broke for months! Try it out, won't disappoint
---
Matt Kinsey: Aylmer, Ontario Legend
Will never consider buying brand new again! You don't even realize you are using a repaired stick as the weight of the stick and release of the shot is not compromised during the repair. Highly recommend contacting Dale for a stick repair. I did not think a broken stick could be repaired to perform as good as it had, but I was proven wrong.
---
John Holman: Hockey Life London
I've seen this type of product before… and people are always skeptical about repaired sticks. I have been buying pro return sticks for years now at usually $140 a pop/ no warrranty. I tried one of these out last night, where the repair was about 2/3's the way up the shaft. I went straight out onto the ice and laid into a slap shot with everything I had. ( been playing hockey for over 35 years. 6'0″ 235lbs). The stick was solid as a rock. Kick point was on point. I actually felt the repair may have made the stick a bit stiffer or stronger/ tighter in my hands. Used it all game, and left my CCM pro return on the bench. I will definitely use this method moving forward. Prices are right. Excellent option for ball hockey sticks as well. If the repair can handle repeated full slap shots on ice with a puck, it can definitely generate serious power for a hockey ball. This is a perfect solution for those guys not wanting to spend big cash on Pro returns or $300 on top of the line store models, but who prefer a pro feel and weight. Because of my age and the Hockey I play… I don't abuse sticks any more anyway so I see these sticks lasting a long time. I played local competitive ball hockey for many years and always used two piece sticks, and replaced blades/shafts all the time. If this was an option then, I would have taken advantage of it. I'm on board! Well done.
---
Jacob Baribeau: Captain, Briercrest University Men's Hockey Team
This is the real deal. Having played four years of Jr. and four years of College hockey I was super skeptical at first, but now that I've tried it out for about 5 games, I can tell you with certainty, I cannot tell the difference. Dale does great work and you won't beat this price for the quality of stick you'll be getting.
---
Warrior Alpha: Aaron Arnold
Dale repaired a Warrior Alpha for me. Since it has been repaired I have never wanted to use another stick yet. The stick feels like it was never broken in the first place. I highly recommend contacting him if you have a broke stick that you love and don't want to purchase another. Thank you so much Dale!! Keep up the amazing job!!
---
John Thompson: Love The Toe Repair And Frankensticks!
My biggest pet peeve since my first one-piece Synergy was smashing up the toe which leads to an usable blade on an otherwise good stick. This was starting to happen to my current Bauer MX3, and Dale completely repaired it and has held up for 10+ skates since. Dale also sold me one of his refurbished "Frankensticks" (blade and shaft are two different sticks) with my favourite pattern and a better kickpoint for me than my Bauer. From now on, I'll be bringing my broken sticks to Dale and asking about his stock. Thanks Dale!
---
Lee B, Stoney Creek Sabres Head Coach – Hamilton Ontario
Awesome is all I can say! Wasn't sure what to expect but when I got the stick, without the Integral sticker on it I would have never found the repair spot and even with the sticker it was still tough to tell. Tested it out with all types of shots and leaned into it as hard as I could and couldn't tell at all the stick had been repaired! The flex and the whip felt like the stick was brand new off the rack! Grip totally unaffected! Sliding the hand down the stick no feel of extra friction or catching on repair spot. Challenged one of my assistant coaches to find the repair spot and he couldn't! Pretty awesome now I'm looking for more broken sticks at the rink!
---
Steve. R – Hamilton ON
"The stick is working out great. I've been using it since I got it back with no issues…. I was concerned because it was a bit shorter after the repairs, but you did a great job minimizing the difference. I haven't noticed any difference in performance and I've taken multiple slap shots in practice. I'd definitely recommend your services to anyone who has a broken composite stick. I'm really pleased with the repair job and very glad I didn't have to spend another $300 for a new stick. Thanks again."
---
Connor Abbot, Stamford, CT
I had broken the toe on my 1x a few weeks ago and thought it was done for but I saw an ad for Integral Hockey at Terry Conners Rink a few weeks ago. Was pleasantly surprised that it could be repaired and at a price that can't be beat. Andre was kind enough to bring it to me at the rink today as I finished up coaching and couldn't believe what I was seeing I was blow away at how good the repair was. I'm very happy with the repair and I recommend everyone going to see Andre before throwing a stick away.
---
John W. Barto Jr., Cheshire, CT
I bought a reconditioned stick a little more than a year ago. I still have the stick and it gets almost daily use. I saw Andre again this past fall and decided to add another stick as a back up. After two months of steady use, the stick broke at the original repair location (very rare). True to his word, Andre repaired the stick for free. You cannot beat the quality or the value Andre offers. I encourage every hockey player (that doesn't get their sticks for free) to take advantage of this product offering and guarantee, you will be glad you did!
---
Mariaelena Fiore Muratore – Stamford, CT
I just purchased a stick got my son. I bought the wrong size and was able to exchange it without a problem. Great customer service. My son loves his new stick! Excellent quality at a great price. I highly recommend Integral Hockey Connecticut.
---
James Moran, Connecticut
Andre is very helpful and was able to answer all of my questions. The sticks are top notch and the repairs hold strong. The first stick I got from him ended up breaking in a different place from the repair after just a game and a half. Andre was very accommodating and repaired the stick for me given the short time frame. The second stick I got is holding up wonderfully after several games. Spending $100 compared to $200+ is life changing for any hockey player. I see no reason to ever buy another new stick.
---
John Carlo, Stamford, Connecticut
Andre's knowledge is second to none. He advised us that in our situation, a repair didn't make sense. He suggested we purchase a reconditioned stick. He took the time to make sure my daughter had the right stick with the right flex. We could not be happier. Whether you are looking for a repair or a replacement stick, I recommend that you contact Andre.
---
Conor Ehring — Stamford, CT
Andre frequently comes to STR and shows off his collecting of sticks he has fixed. I recently broke my TRUE goalie stick and came to him to fix it and a week later it came back to me absolutely perfect. 5/5 isn't enough to show how well he did…. definitely recommending him to everyone who plays.
---
Freddy DiMarino — Stamford, CT
Integral Hockey Just fixed up my Bauer MX3. It was split in the middle of the shaft and the toe of the stick was pretty much broken. Got it back a week later and it's like a brand new stick!
awesome service great price!
---
Michael Bivona — Stamford, CT
At first, I was very skeptical about using a repaired stick. It seemed too good to be true. But after using one of Andre's sticks for over a year before it needed a second repair (in a completely different part of the stick), I am a believer. I can't recommend these sticks enough. I could not wait to see Andre again at the Stamford St. Patrick's Day Tournament so I could browse the selection and get a second stick. Not only that but Andre is on time for your appointments to pick up and drop off sticks but he provides great customer service.
---
Integral Hockey Newfoundland Sponsored Hunter Downton AAA Major Midget
Just want to thank you for the sponsorship of me using the Integral sticks for the Season of Central Icepack 2014-2015. When using the sticks after they been repaired was no different than using a brand new stick. They even had a good whip. Some team mates got on board for repairs as well and they too liked it. In closing I would like to say that the Integal Hockey sticks and the repaired ones I found great ". Hunter Downton, Central Icepak NLMMHL
– Hunter Downton – Central Icepak NLMMHL
---
Chad Oliver
This past season our organization has built a relationship with Integral Hockey that we feel is going to continue to grow and evolve in years to come. We were able to have a few of our players test repaired sticks during the season starting in practice and eventually they were used in games. The feedback from the players was great and many of them were asking to have their own personal sticks repaired to use again. The technology used in Integral Hockey's composite repair proved to be strong and durable while still retaining the feel of the original stick. The Alberni Valley Bulldogs are very excited to be working with Integral Hockey and will be having all of our broken sticks repaired to be used again.
– Chad Oliver – Alberni Valley Bulldogs – Jr. "A"
BKIN, CSCS, CAT(c), ATC, CES Athletic Therapist/ Equipment Manager
---
Josh Mitchell
I was very impressed with the stick that Integral Hockey repaired for me. It felt brand new and seemed even more durable than before. I used the stick down the stretch and in the playoffs and even chose to use it over some of the other sticks I had available. I had complete confidence that the stick would respond the way I expected it to and will definitely use them again in the future.
– Josh Mitchell – #24 – Alberni Valley Bulldog – Jr. "A"
Regular Season AVB Points Leader: 17G 45A 62pts in 58 games Playoffs: 1G 5A 6pts in 4 games
---
Ben Berard
My name is Ben Berard. I am a second year Bantam Tier 1 player with the Cowichan Valley Capitals.
My father and I have been dealing with Integral Hockey Cowichan Valley and Gord Piercey for the past three years.
Integral Hockey has been repairing my sticks and supplying repaired sticks to me and my Dad during that time.
Getting high end sticks repaired when they have failed or purchasing repaired sticks has saved my parents hundreds of dollars. Because they aren't repaired with a plug, the stick feels and performs the same as a high end new stick.
Three months ago I started using the new i-stick from Integral hockey. At that time I was using the Bauer APX2 and CCM RBZ Stage 2. I was asked to do a comparison with the i-stick and the current high end sticks I was using at the time.
The i-stick is a really lightweight stick. One of the lightest sticks that I've played with.
It has great puck feel when receiving passes and controlling the puck.
I have gained a quicker release, better accuracy and a harder shot with the i-stick, more than any other top end stick I have used.
Great forehand and backhand shots.
I have been using the i-stick since January and it is holding up extremely well. I have recently purchased a second one to take to provincials.
Great Stick!
Ben Berard, Assistant Captain
Cowichan Valley Capitals, 2014 Vancouver Island Champions.
2nd Year Bantam Tier 1
Height – 5'10"
Weight – 165 lbs.
Position – Left Wing
Games Played – 60
Goals – 130
Assists – 115
Points Total – 245
– Ben Berard –
---
Russ – Red Deer, AB
I have been using that S19 that you repaired for me…and have been loving it, again. I have been hammering lots of slap shots with it…kind of a torture test for a repaired hockey stick I suppose…and it has been great. Chris is also happy with that S17 that you did as well. Thanks for the great repair – I have another friend sending you some sticks.
– Russ – Red Deer, AB
---
Mackenzie Legacy
Hi Gord,
The stick that you gave me to try has been great. I have been using it for a couple of weeks now. The repair was right in the middle of the stick and it doesn't seem to have affected the flex. It has taken a fair bit of abuse. Roller hockey tends to have a lot of slashing. It has also withheld a lot of face-offs. This stick seems to be holding up very well. I am happy with the repairs on this stick. Thank you for giving me the opportunity to try it out.
– Mackenzie Legacy – Victoria, BC